As part of our charitablegiving, this summer, we sent numerous boxes of stock to a refugee camp in Chiosisland. A volunteer who was working in the camp contacted us, thanking us forour donations and to let us know how gladly the products were received.
He wrote, 'I was able todistribute the materials to homeless people on the streets of Thessalonki andpeople in the refugee camp in Chios island. The mosquito sticks aregood for the tents and abandoned buildings, where the people have to stay formonths without any protection. Also, the soap, spray and the roll on are greatmaterials for adults but also for the Kids. I am so thankful for that also inthe name of all people in need.'
We were delighted to hearsuch positive feedback and that our donations had gone towards helping people whoneed it most.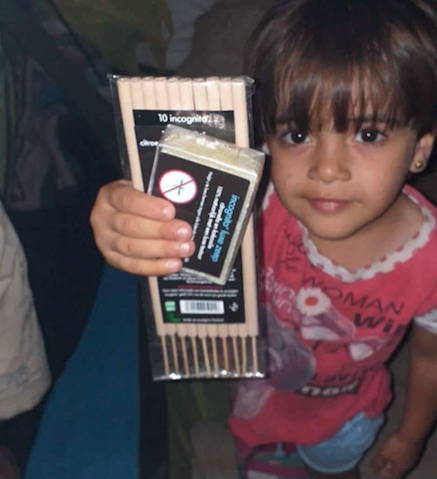 Aug 14, 2019

Category:

News
Comments: 0