Cases of Lyme Disease are rising
It is now thought around 17% of ticks in the UK carry the bacteria which causes Lyme Disease. Knowing the facts on how and why to protect yourself from tick bites is really important, particularly if you're partial to a stroll through the beautiful countryside as it's here that these devlish little creatures make their home. incognito insect repellent roll-on and spray have been clinically tested as highly effective at protecting you from ticks, so remembering to carry a bottle with you and applying regularly when in potential tick populated areas will really help to protect you. Check out our latest blog post for more info on what you can do to stay safe.
Wow! Janey Lee Grace Platinum Award winners 6th year running! 
We are so pleased to be crowned a Platinum Award winner again, this time for our newly launched tri-action Suncream Insect Repellent in the Best Natural Suncare category!  
We are delighted to announce the arrival of our new incognito SKIN range!
incognito's ground-breaking brand new natural suncream insect repellent leads the trio of SKIN products, toether with updated moisturiser/after-sun and our best-selling hair and bodywash
incognito suncream insect repellent is a revolutionary tri-action sunscreen, moisturiser and insect repellent. With broad spectrum SPF25 protection, this non-greasy lotion will not only protect against sun damage, but also provides camouflage from biting insects!  With a range of natural and organic ingredients together with moisturising properties, this cream is multi-functional and luggage friendly. Contains the same active anti-insect ingredients as incognito's award winning insect repellent spray and roll-on. Re-apply frequently for maximum protection, suitable for all the family including children from 2 years. Use together with incognito spray or roll on in areas of high risk or insect borne disease.
incognito hair and bodywash–incognito's new reformulated hair and bodywash acts as both a nourishing shampoo and refreshing shower gel. It contains rare java citronella. Organic bergamot and tea tree oil giving valuable repellent, antiseptic and anti-fungal qualities.  Use in conjunction with incognito spray and/or roll-on or unprecedented levels of protection.
incognito moisturiser– incognito's luxurious moisturiser and aftersun will nourish, protect and soothe your upper dermal skin layers both in and out of the sun. Instilled with enriching natural organic argan and avocado oils for exceptional hydration together with chamomile, geranium, bergamot and java citronella to provide a unique aroma this creamy formula will provide protection from the elements as well as insects. Use with incognito spray and/or roll-on for unprecedented levels of protection
Janey Lee Grace Talks incognito:
 <iframe width="421" height="346" src="https://www.youtube.com/embed/28raKW0mdLg" frameborder="0" gesture="media" allow="encrypted-media" allowfullscreen></iframe>
Mosquito Bite Avoidance For Travellers 
The active ingredient used in incognito® insect repellent is pure PMD. It is now recommended by NHS, Public Health England, and  NaTHNaC in its insect repellent guide for travellers. 
Source: Mosquito bite avoidance for travellers: Public Health England, NHS, Health Protection Scotland, NaTHNaC 2016.  
incognito® spray protects again mosquitoes that carry Dengue, Zika and Chikungunya viruses. Please be aware that these mosquitoes bite during the daytime, so re-apply any insect repellent regularly and check travel advice before departure.  For more information on the Zika Virus, please see World Health Organisation travel information, check our 'South America' page and read Howard Carter's latest Blog - links below.
http://www.who.int/mediacentre/factsheets/zika/en/
http://www.lessmosquito.com/south-america 
incognito® wins Platinum Award for Best Insect Repellent 4th Year in a row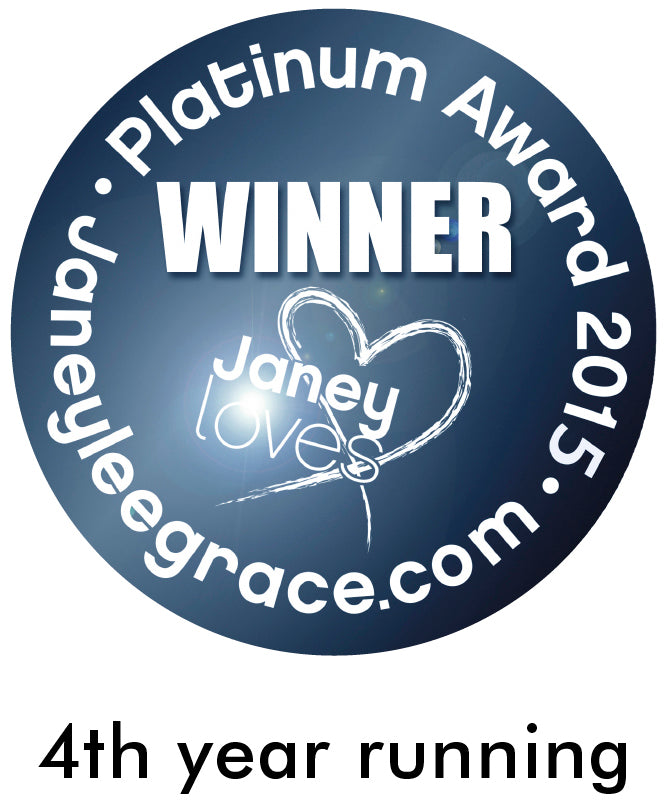 We're delighted to have won this award for the 4th year in a row!
incognito® wins Queens Award for Enterprise 2015 for Sustainable Development!
incognito® is extremely proud and delighted to have won the Queen's Award 2015 for Sustainable Development in honour of the huge effort we have put into making the incognito® brand the most ethical and environmentally conscious insect repellent. This category is awarded to businesses "ensuring a better quality of life for everyone, now and for generations to come." The Royal endorsement is a huge achievement for the incognito® team - we have made our name as an ethical producer, but incognito® is also 100% effective against all biting and stinging insects, and clinically proven to protect against malaria! In honour of us winning the Queen's Award on it's 50th anniversary together with World Malaria Day on 25th April we are offering customers a discount of 15% off all incognito® products online, with the code INCOGNITO15. Please help use to raise awareness of World Malaria day and protect yourself when you travel!
The 25th April is World Malaria Day. incognito® is proud to support this day of awareness, education and fundraising in the worldwide fight against malaria.
25th people across the globe take part in a wide range of activities to mark World Malaria Day. For half the world every day is malaria day - a day to keep up the fight against this killer disease. This website is a communication and advocacy platform for civil society north and south to showcase your work , share resources , engage in dialogue, contribute views, ideas and events to mobilise the world against malaria.
PEA Award Winners 2014!
We are delighted to announce that Howard Carter, founder of incognito® has been awarded the People and Enviroment Award 2014 for Travel and Tourism! Promoting responsible, sustainable travel and environmentally friendly Tourism.
 incognito® is runner up for Work in the Community PEA Business Award!
We were short-listed for the Community People in Environmental Achievement Business Award this May, after winning the Supply Chain award last year! The awards ceremony took place on the seventh May and was hosted at One Marylebone in London. The incognito® team really enjoyed the event - especially the cheesecake! Below is a picture of Howard and the presenter of the awards, author and natural product champion, Janey Lee Grace.
 
 BBC scientists confirm Deet is losing effectiveness.
incognito® has known for a long time that mosquitoes are becoming resistant to Deet based insect repellents. For a long time Deet was considered to be the only form of protection, but this report confirms it's time to look again. incognito®'s clinically proven protection, as re-affirmed by many, is the natural way forward.
See below for more detail or click here to read the full article. http://bbc.in/12QQToL
 We have teamed up with OptiBac to provide you with something for your travel bag!
OptiBac Probiotics for Travelling Abroad contain an expert formula of robust probiotic strains to help prevent traveller's diarrhoea and to optimise friendly bacteria. 
Please note: your free OptiBac may arrive separately to your main order.
 Trade Mission to S.E. Asia
incognito® Founder Howard Carter is currently on a trade mission to Vietnam and Thailand as part of a UKTi delegation. incognito® received excellent support from the British Government and Vietnamese Chamber of Commerce and as a result has found a potential partner to help us register and distribute our innovative products. Further market research also confirmed there is a demand for premium personal insect protection. As Lord Green said in his last blog and when incognito® were a finalist in UKTI's Exporting For Growth, earlier on this year, UK SME's "could do much better". In Asia, like in most of the world, Great Britain is seen as a GREAT, quality, brand; ironically more than in the UK itself! UKTI organise hundreds of trade missions each year and now that SMEs can apply for grants, worth hundreds of pounds, to join trade missions, the opportunities for companies like incognito® to grow their business internationally is very exciting and is something we would thoroughly recommend. incognito® are very proud to be part of this enterprise.
 incognito® wins two Business awards in a week
incognito® and its founder Howard Carter are celebrating after picking up two prestigious business awards in the space of a week.
 The company was named Supply Chain Champion in the People & Environment Achievement (PEA) Business Awards and crowned Family Business of the Year by the Holiday Inn London Kensington Forum hotel. The Supply Chain Champion Award recognises companies and individuals who have made greening the supply chain a core strategy and recognises how, through an in-depth knowledge of the supply chain, an individual or team has met robust sustainability objectives and become an eco-efficient leader. The Family Business of the Year Awards, hosted by the Holiday Inn London Kensington Forum hotel, recognise and reward hard working, local family businesses. The awards were judged on innovation and providing a strong contribution to the local community despite the tough economic climate. As part of their prize, incognito® received a year's worth of meetings space at the hotel. Mr Carter is the founder and managing director of incognito®, the company behind the leading mosquito repellent a spray and a wide range of associated beauty and insect repellent products which offer a 100 per cent natural alternative to DEET-based sprays. Howard Carter said: "Winning the PEA Supply Chain Champion Award underscores incognito®'s genuine commitment to environmental sustainability – which was one of the founding values when we set up the company. To be recognised by the judges in this way is a real achievement for the company and our team."
 Nature's way proves a winner for incognito®
Market leading organic mosquito and insect repellent spray, incognito®, has been praised for its recipe of natural ingredients after winning an award from one of the natural beauty industry's most influential commentators. incognito® has received a Janey Loves 2011 Platinum Award by bestselling author, speaker and presenter, Janey Lee Grace who was voted in the top 10 most influential people in the 2011 Natural Beauty Yearbook. She has made it her life's passion to source, seek, test and recommend the best natural, eco and organic products and services in the market place. incognito® won the Best Natural Insect Repellent award. Janey, a regular presenter on BBC Radio Two's Steve Wright Show, said: "At last we are over the moon to find a 100% natural insect repellent that really works! It's non-greasy and smells great." Consumers are increasingly turning to natural products – a recent Mintel report showed that there was a 40 per cent rise in spending on organic skincare and beauty products. incognito® is a DEET-free spray made entirely from natural ingredients including PMD (rich botanic oil) and has proved to be 100 per cent effective against more than 3,000 varieties of mosquito and other biting and stinging insects. Howard Carter, the founder of incognito®, said: "It is fantastic for incognito®'s completely natural credentials to be recognised. "More and more people are becoming increasingly dissatisfied with DEET-based repellents because they are not always effective and due to concerns about their toxic chemical ingredients. incognito® products offer more effective protection than chemical repellents and can also be used by groups such as young children, pregnant women and people with skin allergies who are not recommended to use chemical products." Malaria is one of the most significant diseases in the world. Over 300 million cases and between 700,000 and 2.4 million deaths are reported each year in affected areas. According to figures by the Health Protection Agency (HPA), the number of UK residents being infected with malaria has increased by 30% over the past two years. Other products in the incognito® range include toiletries such as soaps, shampoos and after sun cream, mosquito nets, incense sticks and essential oil organic Java citronella oil. They are available from Waitrose, Holland & Barrett, John Bell & Croyden, Planet Organic, Whole Foods, Trailfinders Travel Clinics, health shops along with most chemists or direct from the incognito® website www.lessmosquito.com.
incognito® Poem Competition
We asked Our Twitter and Facebook Followers to Write a poem, Haiku or limmerick to be in with a chance of winning fantastic prizes including incognito® products and 'Vignoble des 2 lunes' wine
Here are our winners
1st place - To avoid a biting mosquito There's something that those who hate deet know There's nothing so grand In anyones land Than the wonderful incognito®
2nd place - Whilst courting an amorous Aussie And swatting his hands from my cozzie He let out a yelp! And demanded some help He'd been stung on the bum by a mozzie.
3rd place - Gotta travel? Gotta go. Must remember incognito®!
Many thanks to all who took part!
incognito® in Janey Lee Grace's Natural Summer factsheet
We were featured in Janey Lee Graces Guide to the best natural products to use this summer.
Click here to download Janey Lee Grace Natural Summer Factsheet.
incognito® on BBC 3 Counties
We were given a glowing review by TV presenter, Janey Lee Grace on BBC 3 counties radio last week.
Click here to listen to audio – 3 mins
10:10:10
When it comes to carbon I hope you are all doing your bit! As a 10:10 business we are constantly trying to keep our carbon emissions down. We have already surpassed our 10:10 target of reducing our carbon emissions by 10% by 2010. We have recently calculated that in fact, we are a carbon positive business so we actually trap more carbon than we emit as a business. Not many other businesses in the world can claim this and it is a huge accomplishment! It comes, in part, off of the back of the charitable projects we have undertaken such as our affiliation with the Bethsaida Hermitage (see our environmental policy for more details.)
Transition Heathrow
We are now sponsoring with our spray the Transition Heathrow project!
News from the team
Team incognito® is expanding! Not only have we taken on exciting fresh young blood at our HQ but out on the streets as well! Keep an eye out at your local health food store and at shows for their big smiles and friendly faces. We have also recently closed a fantastic competition on our facebook page but there will be more where that came from! Join us on facebook to be in with a chance of winning and to spread the incognito® word! http://www.facebook.com/incognitoLessMosquito?ref=ts
Summer sun
Due to an ever-increasing popular demand we are selling out faster than ever! Swathes of our current stockists are currently sold out and are struggling to keep incognito® on their shelves. Don't miss out, buy early to ensure your holidays are care and bite free!
10:10
We have just donated £1000 to the 10:10 campaign! This may not seem like much but every little helps and here at incognito® we constantly endeavour to contribute to the best causes out there. For the full summary click here or donate yourself at http://www.1010global.org/donate-1010, it really is a worthwhile cause!
Make a Difference Garden Party
incognito® was honoured to exhibit at the Make a Difference Garden Party, hosted by Prince Charles at his London home of Clarence House
This prestigious event was an extended festival of fun, held from the 8th to the 19th of September in the centre of London. The gardens of Clarence house as well as neighbouring Lancaster and Marlborough House were open to the public, a rare opportunity for Londoner's and Tourists alike. Celebrities hosted shows of fashion, music and the arts and there was a plethora of interactive exhibitions, talks and presentations on keys points such as the environment and sustainability; A fun day out for the whole family.
For incognito® is was a fantastic opportunity to rub shoulders with some of the world's retail giants and to teach them a thing or two on sustainability and the environment. It was a great success and we would like to thank HRH Prince Charles for his hospitality as well as all those of you who managed to come down and show us support. We hope to see you again at the next show!
New Formula!
incognito® spray has now been reformulated to create one of the strongest anti-insect sprays on the planet! Indeed, this new formulation is as effective as the most deadly toxic insecticide, yet completely natural. Launched at BBC Gardeners world LIVE, the show stock sold out within the first 2 days so extra supplies were rushed from the factory to meet demand. Dragons' Den filmed the launch of the new incognito® mosquito repellent for 5 hours. The active ingredient in incognito® spray has been fully tested by one of the worlds' leading testing facilities and it achieved 100% protection against Anopheles Gambia (African) mosquitoes in all of the tests. incognito® mosquito repellent has been officially approved by Trading Standards as "clinically proven to protect against malaria" (The first time this claim has been allowed on any product!) this new ground-breaking formulation still contains organic bergamot. It no longer contains Java Citronella. The natural insect repellent used in the research was PMD (rich botanic oil) and this is exactly what is in every bottle of incognito®, under the trade name Citrepel 75, along with bergamot and camphor; all blended together in a secret unique process. Citrepel 75 has been tested as having 100% efficacy against all mosquitoes, Ticks and protects against ALL insects. The anti-malaria claim has been approved by Trading Standards after the publication of a report in the British Medical Journal* This study was funded by a Gates Malaria Partnership grant under the auspices of the WHO in partnership with the University that carries out all incognito® mosquito repellent testing. According to incognito®'s Founder, Howard Carter, who incidentally contracted malaria whilst taking anti-malarial drugs and simultaneously using a deet-based product, "it has taken me over 10 years to perfect a natural product which protects against all 3000 mosquito species and is stronger than Deet. My greatest wish is for this to be made widely available throughout the world." incognito® does not cause any neurological damage, as can be the case with other topical toxin insect repellents such as Deet; which is now proven to affect mammalian brain cells in the same way as Nerve Gas used in Chemical Warfare. Unlike these toxic chemical repellents, incognito® has a lovely earthy fragrance. Due to Climate Change insect populations are growing at unprecedented levels. Which is already being evidenced in the UK and Ireland, in the form of increasing numbers of insects –exacerbated by the warm weather. incognito® 100 ml spray is effective against all insects – not just mosquitoes and ticks.
incognito® spray and other products are available at Waitrose, Holland & Barrett, John Bell & Croyden, Planet Organic, Whole Foods, Trailfinders Travel Clinics, health shops along with most chemists or direct from this site.
*BMJ reference: http://www.bmj.com/cgi/content/full/bmj.39356.574641.55
incognito® is always spelt with a small "i", even at the beginning of a sentence. There is a perfume called incognito® with a large "I", which can actually attract insects to you!